History
House of Scripture History
House of Scripture – Jasper, Georgia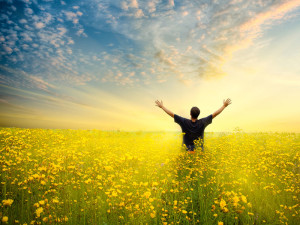 We got started in late 2012 with 4-5 people meeting in the home. We were eager to worship YHVH on His Sabbath on Friday at Sundown to Saturday at sundown which is the Biblical 7th day. YHVH said that it would be His mark on the believers that they would follow HIS Sabbath forever.
With more people interested in hearing the truth of YHVH's Word without the denominational doctrine, we finally moved to the Microtel in Jasper to allow for more people to come and participate in a fellowship that honors the Word of God by studying the original languages and context of the passages. We embrace our "Biblical Roots" coming from the Israelite and Jewish people. We also acknowledge that our Messiah was Jewish and all the authors of the Bible were Israelites. For this reason we need to understand what was going on in Israel during that time and we need to understand their customs to get the full picture of what the Word of God is telling us for today.
After being in the Microtel Hotel for about a year we finally outgrew it and had to look for a location we could settle into for quite some time. As we were eager to be wise with the money YHVH had blessed us with, we waited till HIS timing brought us the perfect little building and the owner of it blessed us with an amazing deal.
After three years in our building on Hwy 53, YHVH provided a new building for us that would offer a quieter service, more room, a much better function of the building and at the same time we are saving money as well. We hope to make this building home for some time to come in the future and it is always amazing to watch and see how Abba Father directs our paths when we are patient and wait on him.
When you come to visit with us you quickly realize we are not "Entertainment" or a "Show". We simply come to praise and worship our Messiah in humility, dig deep into the word of YHVH (the LORD), and learn from His Instructions. We eat dinner (Oneg) together after study, and have fellowship where we can get to personally know each other. This also allows us to carry out the the instructions we are given in Scriptures. We make disciples out of people and we take care of each other along with others in the community of believers. Just like they did it in the 1st Century.
This is Mishpochah in Hebrew which simply means "Family"! Why not come and join us and see how YHVH intended for us to worship…. without all the man made additions that have turned a covenant relationship with the creator into a religious experience. Let's get back to covenant and family and worship the way Yahshua did!